Understanding how scalp cooling is carried out
It is done by using a compact unit of cooling device and a special soft and lightweight silicone cap which is placed on your head. A special coolant flows through this connection to lower and maintain the scalp temperature throughout the treatment period. You need to do a cap fitting before your first scalp cooling therapy to ensure you use the correct cap size which has good contact with your scalp to preserve hair loss evenly.
It would take 30 minutes before your chemotherapy infusion (45 minutes for thicker hair volume), during infusion (timing depending on your treatment) and for up to 90 minutes after drug infusion. After that, the cooling cap will remain on your head for about 5-10 minutes to acclimatise before you leave the hospital.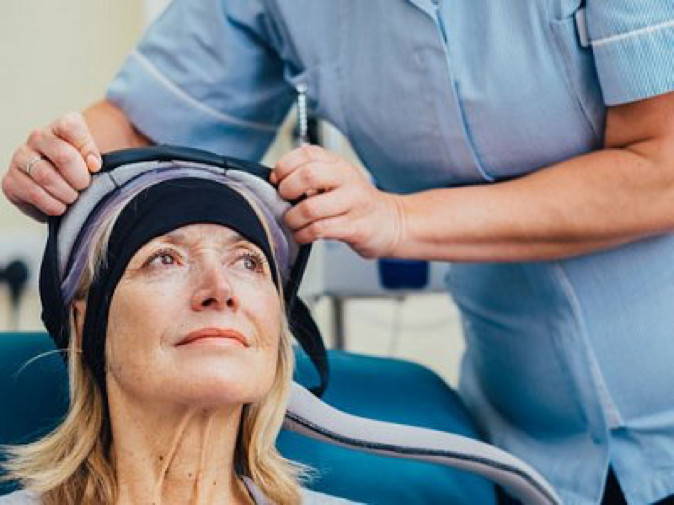 Tolerance of scalp coldness during cooling therapy varies from one patient to the next. Majority of patients reported high level of comfort and acceptability. Few people discontinued scalp cooling because of the chill and dizziness caused by scalp cooling.

It is very important to remember that the often intense feeling of discomfort or pain that is felt in the first 10-15 minutes of the scalp cooling treatment is transient and will go away as you acclimatize to the cold.

For further detail, please download our pdf.

LIVE LIFE BETTER! WHY SHOULD LIFE BE ANY DIFFERENT?